Customer Compliments
13-06-2016
I recently purchased a new Kombi from Johan De Jager, in my private capacity, and would like to commend him for his exceptional service.

He has been an absolute star during the entire sales process and his customer service levels are of the highest levels. He has surpassed all expectations and no details are too minor for him to resolve.

Thank you and Johan for a GREAT EXPERIENCE.
Brenton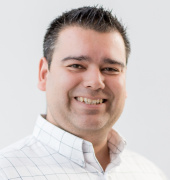 13-06-2016
Dear Tracy

Antoinette De Bruin, is an exceptional person, Service Advisor and an asset to your business. From the time that she first contacted me and offered to help me, she has gone above and beyond and delivered the best possible service. She had only my best interests at heart and for that, I am truly grateful.

Even though ultimately the costs are more than I can afford right now, I am nonetheless appreciative of every effort she had put in to be of help. She arranged a courtesy vehicle for me, which allowed me to do my job as a rep.

I will widely recommend Antoinette and Market Square VW to all my friends, family and colleagues. In fact, her service and positive can - do attitude has convinced me to stay with the VW brand.

I trust that Antoinette will receive the praise and recognition she deserves.

Regards
H.T.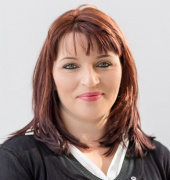 07-06-2016
Dear Johan

Proof of payment received. Myself and Lorna would like to thank you and the team at Market Square Volkswagen Uitenhage for the very professional service that we received. The service was faultless and of the most professional service we have ever received. I will definitely refer friends and colleagues to you and your dealership for their next car purchase.

Once again, thanks for the brilliant service! Ten out of ten!!!

Wishing you all the success in future and I trust a national salesperson of the year award in recognition of your efforts and outstanding service.

Well done.
Lorna and Leon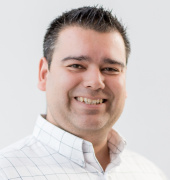 17-05-2016


As a very loyal Market Square Volkswagen customer I am thrilled to see that you have won multiple awards during the Volkswagen Grand Prix Award ceremony.

I have always maintained that you were the best in the region and it's nice to see that confirmed in such a big way!!

Your staff are truly geared to service and I look forward to my next service!

Kind regards
Zelda
09-05-2016
Goeie more Antoinette

Ek wil net van die geleentheid gebruik maak vir jou te bedank vir jou ongelooflike goeie diens en ondersteuning met ons voertuig.

Dit was vir ons n groot frustrasie om vir ongeveer 18 dae sonder n voertuig te wees.

Dankie vir jou, wat dit so goed hanteer het, my voordurend op hoogte gehou het van die toetse en vordering van ons motor. Ek weet ook dat jy buite gewone moeite gedoen het om die voertuig vir my Vrydag te kon aflewer.

Baie baie dankie vir jou ongelooflike diens en bereidwilligheid om self my motor vir my Jeffreysbaai toe te bring, op n Vrydagaand. Dit was ver meer as net n ekstra "myl" DANKIE!

Groete
Sonja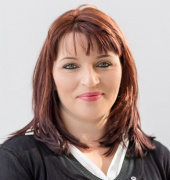 05-11-2015


I am writing this email with pleasure to thank one of your employees Mr Pezo Qeqe for his outstanding excellent customer service skills which he granted on to us.

Me and my husband bought a VW Jetta6 1.4 Comfortline last month and we would to like to extend our gratitude on to Mr Qeqe for his willingness, patience and good advice. He gave us information and enough time in order for us to make an informative decision. He treats his customers individually and offered us a deal and advice based on our needs,he pays attention to detail.

You have a very dedicated employee, with good interpersonal skills and knows how to appreciate his customers and willing to go extra mile without having to ask him.

We as customers like to write to peoples Managers only when have a complaint about their employees or experienced bad service. But with Mr Qeqe's good service we couldn't turn a blind eye.

It is very rare to find a sales person who makes customers feel they the only ones that mater, one does not need to remind him or ask for feedback due to his good communication skills, he kept us informed all the time and delivered all his promises and commitments on time.

We felt people like Mr Qeqe deserve to be celebrated for their hard work and dedication while they still around, and we would also like to congratulate you as well as his Manager for having a good team under your wing.
Nobathandwa